Tailored Tree Services for Atlanta, GA Residents
The maintenance of trees and landscape features is a vital component of overall property upkeep. Routine tree care not only boosts the curbside aesthetic, allure, and value of the property, it additionally helps preserve tree wellness, promotes growth, and also keeps your home safe. Our Specialty Tree Service workers are licensed and experienced arborists that hold the highest-qualifications in the tree service industry. Here at Southern Tree Pros we understand that all trees are not the same and each require a different, specialized approach to the method of care and treatment they receive.
There is a huge distinction between an arborist and a qualified arborist. Put simply, our qualified arborists have actually studied to become familiar with the appropriate methods associated with safely (OSHA and ISA standards) pruning and eliminating trees based on the discoveries they make as they document and take note of their findings. Taking the time to get accredited implies an individual takes the service seriously, has pride in their work, and has devoted themselves to improving and progressing with the standards of the trade. Tree trimming and tree removal are the most typical tree services.
Here's a list of why you would want to have your tree trimmed and treated
1) Helps the tree grow
That once scraggly peach tree in your yard will be able to withstand the unruly Atlanta weather better after it has been pruned. When a professional tree service uses the proper technique, tree pruning has the ability to make the roots stronger, which ultimately means that the tree is healthier and can hold up better in a storm. Moreover, pruning can help the new branches to grow.
2) Motivates fruit production
Any type of tree that produces fruit benefits from pruning. By removing dead limbs, you're promoting better health in the tree. Additionally, pruning a fruit tree you may encourage the growth of spurs, which will produce fruit the following year. Ultimately, pruning promotes an increase in fruit production. Which means you can finally look forward to making that fresh-picked peach cobbler recipe your grandmother gave you.
3) Prevents disease
Just like human beings, trees may contract disease. Through pruning, the disease may be treated and prevented from spreading. Therefore, pruning not only prevents disease, but it also helps treat it. So don't just slap a bandaid on it and call it a day, contact an experienced tree surgeon.
4) Removes dangerous dead branches. In addition, reasons for tree elimination consist of:
1. Branches might fall and damage your property (roof, shed, car, etc) or injure somebody,
2. Illness can spread to other trees,
3. Dead trees/bark attract bugs,
4. Can make your land look unappealing and decrease property value
Other services an arborist can provide are:
Trimming or thinning the top of a tree
Tree treatments (pesticide, fungicide, fertilizer, etc.)
One of our valued google reviewers and customer said:
"Excellent Job! I had very large sweet gum trees which were posing an imminent threat to my home as well as my neighbor's house. My neighbor voiced concern that the crane may damage the part of the driveway we share. They honored her concern and completed the job manually at a greater cost to them. I HIGHLY recommend this company to anyone needing a tree removed. Professional, Responsive, Caring, Conscientious and all at a great price (they were my best offer after checking with 5 different companies). I wish all companies had these traits." – Rob Pickford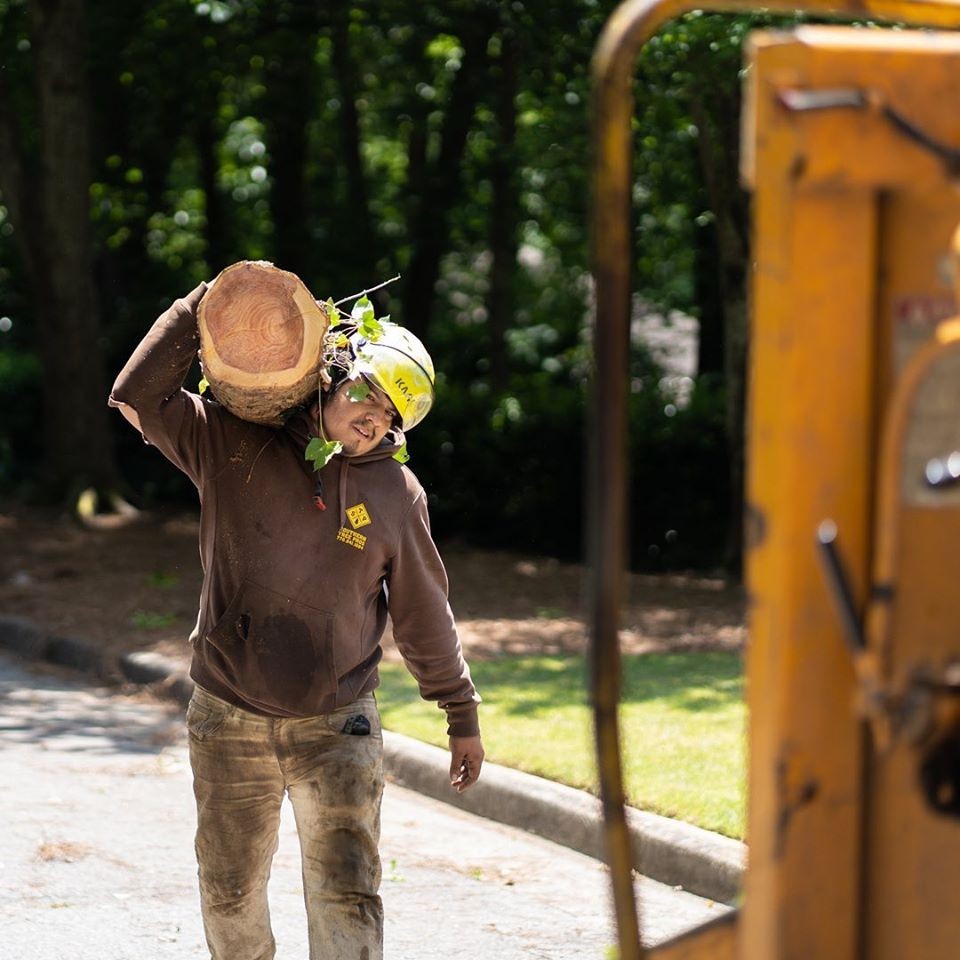 Your trees require maintenance. Whether it's stump grinding, tree removal, tree trimming, or plant health care, your home should have a reliable team to keep your stunning trees healthy, lush, and green. We continue to run our business with one goal: Offer the wonderful individuals of Atlanta, GA with specialized, honest, as well as expert-level tree care. Contact Southern Tree Pros today for a free estimate.